Let's talk!
Experienced marketing and business professionals
at your service
Request a free consultation
We get excited when it comes to giving good advice that impacts your business. In today's marketing landscape too many companies have forgotten the core principles of marketing, and instead end up spending money in the wrong places. We can help with that.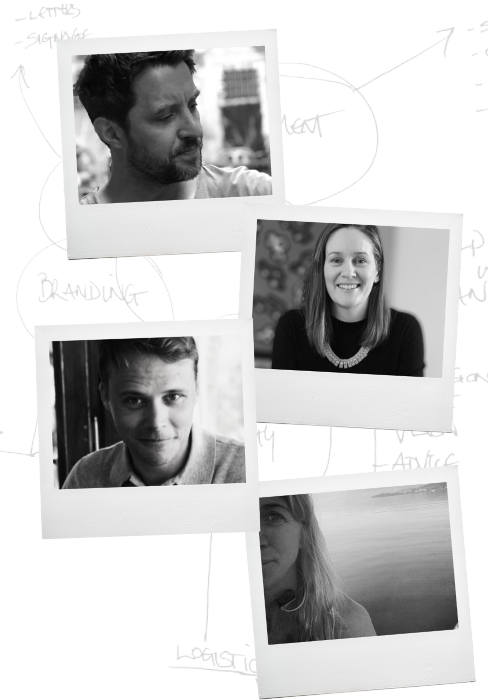 Experience that matters
Why our motto "making digital simple" is hard work
Having spent our careers in marketing departments and agencies for more than 20 years, we've experienced from the inside how businesses suffer when there is a lack of balance in marketing and sales efforts.
Today we see many companies spend significant resources on activities that will take them nowhere and only produce great-looking vanity metrics, but ultimately lead to lost revenue opportunities.
Taking a holistic approach, our belief is that all parts of a marketing and sales department must function to deliver true business value.
"Lagom is a Swedish term that means the "perfect balance" or when something is just right. To us, the Lagom principle is a guiding star in everything we do.
Infrequently asked questions
Good to know when working with us
Our clients
We are fortunate to work with clients all over this little globe and in many industries.
Our services are primarily for small or mid-size companies that have the ambition to grow their business and are not scared of evolving.
Most of our clients have an international mindset and have a business that is a transformational stage, where digital channels are important.
We are industry agnostic and work both with typical B2B and B2C companies (still humans behind everything ).
Lastly, we want all our clients to own their core marketing knowledge and technology in-house. This means we always make sure to come up with solutions that can be handed over to our clients and that don't require long-term dependency on an external agency.
How we work
We like to work in small teams and as an extension of your team. To help you assess & understand your marketing objectives and then enable you to achieve them, we initially work very close to your business to quickly accelerate our projects.
We have a heritage in software development and like to take an agile approach to our work process. We call this a process Growth Driven Design. Fancy words, we know but the idea is pretty basic – break down big projects into actionable tasks and goals, and don't aim for perfection instantly.
Instead, we emphasize project speed and quickly build out a "launch pad", which we iterate on a regular basis to improve our metrics in a systematic way.

This approach saves alot of time and gives you a true feedback loop so you can learn and become better.

But remember its only a process, still need great people in place to make it real.
3 popular services our clients appreciate
1. Digital Strategy & Acceleration
What actually needs to be done? In which order? Our starting point in many client relationships starts with identifying opportunities (and pitfalls) and forming hypotheses together.
Then we break down our hypothesis
into actionable tasks and build out a roadmap so we can start testing. Sounds easy, but requires a lot of experience, research and business acumen.
2. Web & E-commerce
Without a well-functioning website all your other online efforts go to waste. Today, it represents your virtual shopfront and your brand positioning whilst answering the needs of your site visitor.
It must be beautiful but truly functional and informative. We want our websites to evoke emotions as well as sell like crazy.

Our team of designers, UX experts and developers ensure an engaging and lasting web experience. We also make sure the tech stack will be in line with our client's capabilities so they can easily manage the website for the future.

3. Brand & Communications
A brand should not only reflect who you are but also make a promise of whom you aspire to become. Helping our clients uncover their brand story and settling it into the world is our passion.

We also help our clients build well-crafted communication campaigns that drive awareness or engagement.
Can't wait? Schedule a call directly.